A series of posters designed to advertise course offerings for the department of Medieval and Early Modern Studies at Rice University.

The project was based on the popular Games of Thrones series. Each person from the field of study was treated as a ruling "House".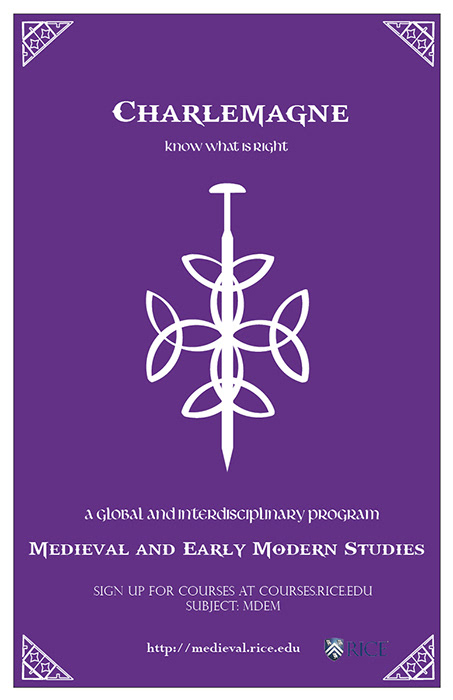 The designs in the center of each poster were created using symbolic or historic imagery to convey the personalities or viewpoint of each figure.